Learning
Our Theme – Be the Exceptional
Heathdale Christian College's relaunched Careers Week is a fantastic opportunity for our Year 10 students to gain an insight into a broad range of training and career opportunities. Our theme this year is 'Be the Exceptional', which mirrors Heathdale's educational focus of developing each student's unique God-given potential. 'Be the Exceptional' encapsulates our desire for each student to develop their God-given potential to the fullest and be exceptional in their own way. That is the heart and hope behind our Careers Week.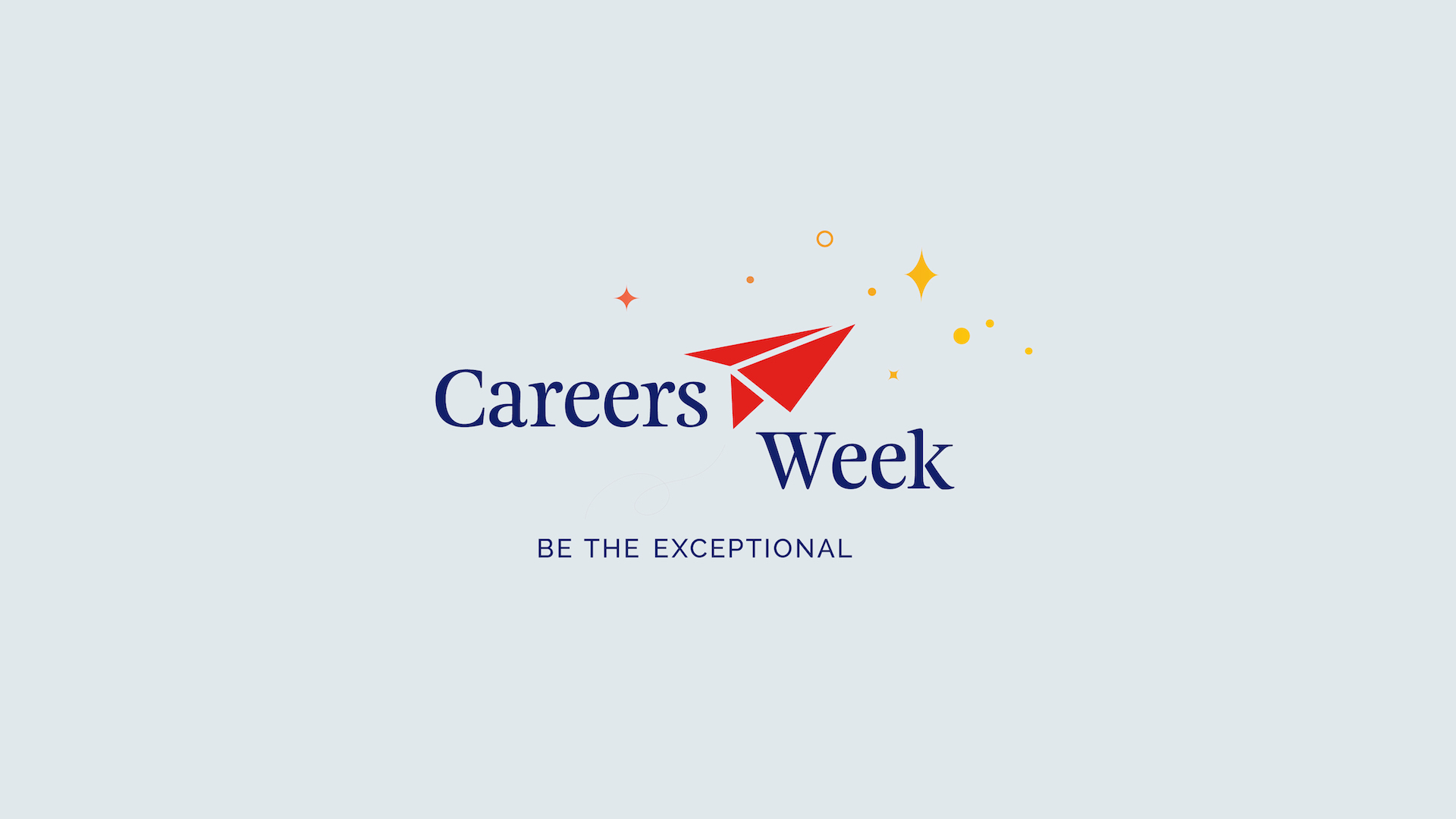 Learning
Day 1 – Exploring Pathways
Session 1: Welcome – Mrs Vicky Bawden & Mrs Deborah Letcher
Student Pathways Coordinator, Vicky Bawden, and Principal of Secondary - Werribee, Deborah Letcher, will introduce our inaugural Careers Week and present an overview of the schedule.
Session 2: Principal's Address – Mr Ross Grace
Heathdale's Executive Principal, Ross Grace, will address the students to offer valuable advice gleaned from his own career journey.
Session 3: Elevate Education
Elevate Education Study Skills Seminars are designed to achieve behavioural change amongst students. It isn't enough that students simply understand what they need to do in their study. The challenge in any study skills program is getting students to use and apply the skills they learn. Elevate gets students using the skills from its seminars by using an integrated process that works. The Time Management seminar covers:
• Developing routines to balance study and lifestyle
• Working smart by completing high value work
• Utilising study groups to leverage time
• Techniques for overcoming procrastination
Session 4: Coordinators Presentation — Pathways, VCE, VCAL & VET
The schools Pathways team will introduce themselves to the students and each present about their area. The team will sit on a panel and answer any questions relating to VCE, VCAL, VET, VTAC, university entry schemes and the ATAR.
Session 5: Virtual Work Experience
Our current climate has not allowed the Year 10 students to engage with Work Experience in a physical setting. However, we are excited to be able to provide our students with first time access to an innovative digital careers program: The Careers Department (www.thecareersdepartment.com). The digital program is a touchpoint for our students to not only experience different industries, but to see these industries in action and to learn from their professionals. The Careers Department includes:
• Over 800 pieces of industry content
• Virtual tours, videos, podcasts, career timelines and more.
Content examples include, 'How to get a job at a Big 4 accounting firm', 'The truth about studying exercise science', 'The job prospects for a future lawyer', 'What to expect inside an engineering degree' and 'Site tour with a residential builder'.
Along with the Virtual Work Experience program, The Careers Department provides a whole suite of tools and services that will assist each student to identify and pursue a career pathway.
• A job finder
• A resume builder
• Scholarship finder
• Profiling assessment
• Career goal tracking
Learning
Day 2 – Exploring Pathways
Session 1: Subject Selection Session for Year 11 in 2022 – Mr. Matthew Pullar and Mr. Peter Lamprecht
Year 10 students will be given an insight into how to select their subjects for 2022. They will be shown how to access the online platform and how to use the platform to preference their subject choices. The students will also be made aware of the timeline in which subjects must be chosen, and parents will receive further information regarding subject selections this coming August
Session 2: Guest Speaker – The Department of Defence

A current serving member from The Department of Defence will present an overview of their adventures and career in the Australian Defence Force as well as the many benefits that can be obtained from joining the Defence Force. The presentation will also look at the ADFA and Tertiary Courses entrance requirements and provide interested students the opportunity to ask any questions.
Session 3: Guest Speaker – MEGT
MEGT (Melbourne Eastern Group Training) is a not-for-profit organisation which has been supporting employers, apprentices, trainees, job seekers and students for almost 40 years. MEGT's local apprenticeship experts work across every state in Australia, helping businesses, apprentices and trainees get the most from the Australian Apprenticeships program. It will be a fantastic opportunity for our students considering an apprenticeship pathway to gain further insight into the how to apply and get support.
Learning
Day 3 – Industry Immersion
Our Year 10 students were asked to list several industry speakers they would like to hear from and the top seven were chosen. Industry Speakers provide an opportunity for students to hear from those outside the school system. These speakers bring with them a wide range of life and industry experience. Each of our guest speakers will be explaining an aspect of their world of work or how they operate daily. They will be reflecting on the pathway the took after secondary education and their career journeys through life. They may be sharing insights on a topical issue or something related to a subject the students are studying or would like to study. Due to our current climate these talks will be virtual and will run for 30 minutes with an opportunity for students to ask questions. Guest speakers can assist in expanding young people's horizons when having to make subject, pathway and careers choices. At Heathdale we believe that a diversity of speakers is beneficial – from the deliberately relatable (such as alumni from the local area or with similar backgrounds to the students) to the deliberately different – they all help to broaden outlooks and provide insight into how other parts of the world work. Guest speakers can bring out the human stories behind the reality of work that might feel abstract to our students.

We are privileged to welcome the following guest speakers, who have generously donated their time to grow the future of Heathdale's current generation of students.
Click on the images below to read each speaker's bio.
Brittany Flask – Dancer & Business Owner
Dance Nation Academy
Kristofer Amato – Project Director & Engineer
Ausnet Services
Michael Debevec – Art Director, Designer & Developer
Mike Woods Production Agency & The Institute of Workplace Training
Cecilia Irvine-So – Practice Leader, Corporate Advisory Team
Moores
Katrina McArdle – Clinical Midwife Specialist
Werribee Mercy Hospital
Emylee Ephraums – Student Support Services Psychologist
Department of Education & Training
Elise Halton – Industry Careers Consultant
National Electrical & Communications Association
Philip Seeber – Industry Careers Consultant
National Electrical & Communications Association
Brittany Flask – Dancer & Business Owner
Dance Nation Academy
Heathdale alumni, Brittany Flask, has worked as a professional dancer and teacher for over 10 years and is the director and founder of Dance Nation Academy. Before opening her performing arts studio, Brittany toured with various artists and dance companies such as the Backstreet Boys and R 'n' B royalty Mya. Brittany's dance career has taken her around the world including Dubai, Thailand, Indonesia, Hong Kong, New Caledonia, New Zealand and China. Brittany lived in China for two years working as a dancer in one of Beijing's leading dance companies and has also had the opportunity to teach workshops and classes around Asia. Brittany has lived and breathed dance since she was two years old and loves nothing more than to share her experiences and knowledge with her students. Opening Dance Nation Academy is by far her proudest achievement, mentoring her students and watching them improve and grow is so very special to her.
Kristofer Amato – Project Director & Engineer
Ausnet Services
Kristofer Amato began his career as an engineer before moving into delivering some of Victoria's most significant infrastructure, defence and traffic projects over the last decade. This has included managing the grid connection of one of Australia's largest Wind Farms (Stockyard Hill Wind Farm) at 530MW; leading the CBD Security of Supply project for CitiPower which involved significant re-arrangement of the electrical network in Melbourne's CBD; managing the design and installation of the tolling systems on EastLink; and working on projects for the Royal Australian Navy and Royal New Zealand Navy. Currently, Kristofer is responsible for the delivery of AusNet Services' commercial energy projects. These projects focus specifically on large-scale grid renewable projects in Wind, Solar and Battery. Kristofer is currently managing over $100M in works and a physical delivery team of up to 250 people, and working on over $1B in opportunities.
Michael Debevec – Art Director, Designer & Developer
Mike Woods Production Agency & The Institute of Workplace Training
Part of Heathdale's 2007 graduating class, Michael Debevec (better known as Bench), has worked in a range of roles across the design and media industry for small to large organisations including universities and State Government. Michael is an accomplished digital designer and developer with over 15 years of experience in the media industry creating motion graphics for documentaries, television commercials, and countless marketing campaigns; to coordinating and programming for video games; and creating print and online web presences. Michael has always pushed to broaden his skillset and find new ways to meld design and functionality. Michael is currently the Art Director at Mike Woods Production Agency and at the Institute of Workplace Training, as well as working as a freelancer through Bench Studios. He is passionate about encouraging other creatives to continue to grow, and loves to equip them with the tools and confidence they need to excel in their chosen career paths.
Cecilia Irvine-So – Practice Leader, Corporate Advisory Team
Moores
Cecelia Irvine-So is a commercial lawyer specialising in education law, education governance, privacy and regulatory compliance. Cecelia is the first port of call for a significant number of independent and Catholic schools, education providers, kindergarten cluster managers and K-12 education management and peak bodies. Cecelia has developed a reputation for successfully assisting education bodies and schools which are facing regulator intervention due to critical events or funding and compliance issues, including CRICOS, VRQA, Dept of Education, NESA, TEQSA and ASQA. As one of only a handful of dedicated education lawyers, she is in demand from industry bodies seeking her expertise for speaking engagements and training, and contributions to boards and advisory groups. Cecelia also has a special interest in regulatory compliance across the board for Not for Profits, with a particular emphasis on privacy and information.
Katrina McArdle – Clinical Midwife Specialist
Werribee Mercy Hospital
Katrina McArdle is a Clinical Midwife Specialist working across all areas of the maternity wards at Werribee Mercy Hospital and its Specialist Antenatal Clinics. She is an antenatal midwife at HHB (Healthy Happy Beginnings), a Specialist Clinic for Pregnant Burmese women (predominately Karen-speaking) and their babies. She is also a founding midwife for the Complex Care Clinic that focuses on at-risk and complex needs women during their pregnancies. Katrina came to Midwifery after many years of interest and involvement with at-risk women, youth and refugees. She was a founding member of the St Kilda Gatehouse; a support program for street sex workers. She ran Machaseh House; a live-in youth support home for at-risk teens. She has spent time visiting refugee camps on the Thai-Burma border. She remains deeply interested in the support and treatment needs of at-risk youth, complex care patients and refugee/migrant women (particularly Burmese), during pregnancy and the post-natal period.
Emylee Ephraums – Student Support Services Psychologist
Department of Education & Training
Emylee Ephraums attended Prep to Year 12 at Heathdale Christian College. After graduating in 2011, she completed a Bachelor of Arts at The University of Melbourne, followed by Honours in Psychology at Swinburne University of Technology in 2014. After spending a year gaining hands-on experience in the field, she returned to The University of Melbourne to complete a Master of Educational Psychology, graduating at the end of 2018. She has since been working for the Department of Education and Training as a Student Support Services psychologist, working with multiple schools, students, families and professionals in this role. Emylee is passionate about supporting children and young people from a diverse range of backgrounds to improve their learning and wellbeing, and helping them succeed despite various challenges they might have faced. She is also grateful for the opportunity to collaborate with and learn from teachers, families and other allied health professionals. Given her interest in working with students with additional needs, Emylee is currently undertaking a Master of Special and Inclusive Education through The University of Newcastle, under the Department of Education and Training Master of Inclusive Education Scholarship program.
Elise Halton – Industry Careers Consultant
National Electrical & Communications Association
Elise Halton is a qualified A Grade electrician currently working as an ICC (Industry Careers Consultant or Field Officer) for NECA GTO/RTO. Interestingly, she was an adult apprentice at the same school! Elise has worked in the construction industry and rail for 12 years and is also a mother of two little girls. She is an advocate for women in the industry and truly enjoys watching her electrical apprentices flourish as they progress in their training. She is passionate about supporting her apprentices so they can be successful in their chosen career path.

Philip Seeber – Industry Careers Consultant
National Electrical & Communications Association
Philip is a 'jack-of-all trades' who began his apprenticeship at an early age before completing his post trade studies then continuing on into further education for the longer term across a range of areas, including mental health. Philip worked for 12 years in the printing industry before moving across to being a field rep for various group training companies. His journey has encompassed various trades over his 30 years of experience and he is currently specialising in the electrical industry.
Learning
Day 4 – Heathdale Careers Expo
The Heathdale Christian College Career Expo is an exciting careers event for our school. For this year, we have transitioned to an online program. The expo encompasses all career opportunities from employment to education and training in the trades, corporate and professional sectors. This is a fantastic opportunity for each student to capture information for their future pathway and career journey. It will allow them to ask relevant questions and enable them to make a more informed decision regarding their career aspirations. The Expo exhibits a vast array of career advice, employment opportunities, and University, TAFE and training representation. With so much career information under one roof, this event will allow the students to make informed decisions for a successful future.